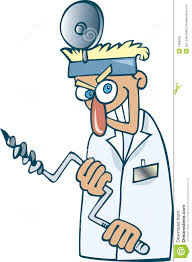 We took the kids to the dentist 7 months ago. We knew we had to have work done on one of the boys. We saved up over a couple months and were ready to make the appointment right around the time my appendix ruptured.
Several hospital, (against-my-will) ambulance, and anesthesia payments later, we received the reminder that it is time to bring son in for his next cleaning. "Oh, wow…has it been that long?! We didn't have his work done yet….we are still paying off hospitals….how are we going to pay for that!?"
I made the appointment for cleaning and decided we would figure something out to cover the delayed dental work that was sure to follow. (I have curriculum to sell.)
At the appointment, they insisted that his tooth was beyond filling and we now needed a crown.(Cha-ching we just doubled the price of a filling.) We made the appointment for the next day.
When the dentist called me back, I knew it wasn't good news. Nothing is ever simple and our English genes dictate that teeth will always be the bane of our existence. He had begun cleaning out the tooth for the crown and it went too close to the nerve. Status upgrade…Root Canal. (We just doubled the price of the crown….possibly more.) PLUS, since they agitated near the nerve, he is now at Priority Status and must be seen as soon as possible. Our dentist made a referral and called in a favor to get him seen during the specialist's lunch hour.
Day 3 of dentistry. Still sore from the 1st attempt, we got son in for root canal. We saved a few charges because the specialist used the x-rays from our normal dentist. We will need to save up four round 2 in November to get the crown done, but at least we are not in danger of losing the tooth.