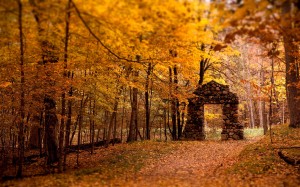 Fall always brings with it, a time to start new. We school year round, so it isn't our "beginning" but I do look over our year and do some tweaking. This fall, I am organizing better, updating transcripts for the new classes we are introducing and calculating grades for the courses we have completed.
It dawned on me that I have ALL high school and college aged children, now. I still wonder where the time went…and how it passed so quickly! The Imp has thrown aside her pigtails and fusses endlessly with sloppy buns and developing her own style. The Gremlin discusses at length that he doesn't know what he wants to do with his life, and this scares him. I remind him that I still don't know what I want to do when I grow up, either. I just take the next step and wander off the path if God puts an interest or calling in my heart, this has served me very well. He nods and shrugs. We press on.
The Sarge is navigating college. Week 2 and all A's. He likes the change of pace and perked up when a history teacher's lecture turned to theology…he thrives on discussion and debate. It's part of his process of sorting what he believes and defining his world. It's good.
I am decluttering our spaces, purging things that don't get used or worn and keeping only things that can serve multiple functions. We can do with much less. We need to.
This is a season for reflection and taking stock, for organizing, and making preparations for an uncertain future….and always pushing forward. In the cracks between routine and responsibility, I look for moments to make memories for the children. I want them to look back and smile at the laughter and fun that we shared between the "must do's". It is a time to cherish the burly hugs, long teen talks over Chex mix and cocoa, and late-night giggling fits over everything and nothing.